Varna is a city bathed in the light all year round and this makes sunglasses one of the most important accessories in everyday life! The right choice of sunglasses seems easy at first glance, but in most cases, after trying many models, customers get confused and bored, making the wrong conclusion: "I don't look good with sunglasses!" We hear this very often in our everyday work with Clients in Vision Care! There is no room for despair, but the opposite! You only need to trust our specialists who will point you to the right design and color sunglasses, according to your face shape, hair color, your lifestyle, preferences and last but not least, according to your budget for glasses!
From colorful and bold, stylish and sophisticated, business and aristocratic to comfortable to the face and wallet-friendly sunglasses you will find them all in our optics, and we made sure to select the best and highest quality models from time-proven brands!
Be irresistible in all seasons!
How to choose the best sunglasses for your face shape.
There are four basic face shapes – oval, round, heart or square.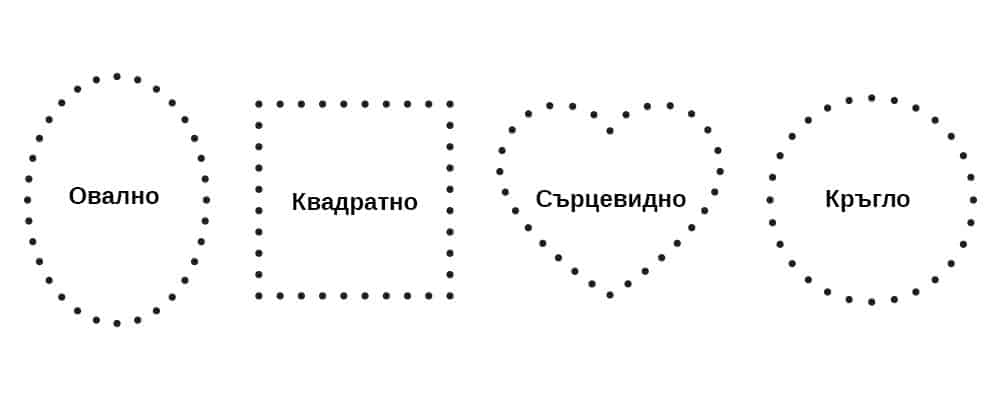 Finding sunglasses is easy, as soon as we determine exactly which group you belong to.
The oval shape of the face narrows slightly in the forehead and chin. These faces are higher than broad. The symmetry of the oval faces allows the most varied range of frame styles. You can wear any shapes, styles and colors, be brave and daring, emphasizing the right proportions of your face!
The round shape of the face is almost as wide as it is long. People with a round face are advised to avoid the purely round shape and all-square shape of the glasses.
The square shape of the face is similar. However, the line of the jaw is not soft, but sharp and angular. People with a square face should avoid glasses with a square shape.
Heart-shaped faces are the widest in the forehead and narrow at the jaw. These faces have a small and narrow area of ​​the chin and it is advisable to avoid aviator glasses and those that highlight the upper part of the face.
Regardless of the shape of your face, we will help you choose the best sunglasses, according to the fashion trends, your specific anatomical features and budget.
With our sunglasses you will look fashionable and you will feel perfect!
Be irresistible this summer with mirrored sunglasses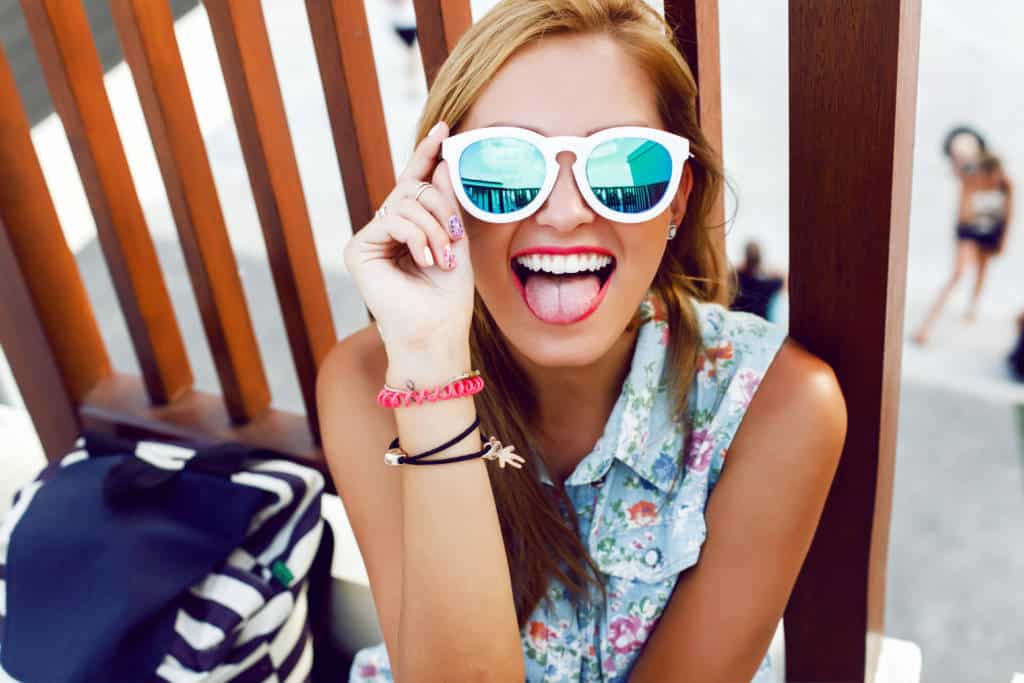 Mirror sunglasses have always been impressive with their mystery and shine. We see them on the faces of celebrities and at fashion shows, but they offer much more than just a great look. In addition to offering mystery and extravagance, mirror glasses provide excellent eye protection. They are made with several coatings on the outside of the glass, containing color, reflective elements and a protective layer. These sunglasses reflect the light from the eye and thus provide unparalleled comfort. Mirror glasses can reduce light from 10% to 60% more than traditional darkened glasses.
We offer you:
– High quality original sunglasses with 100% UV protection from the world's best manufacturers and sunglasses with polarization
– Light repairs of sunglasses – Replacement of nozzles, screws, handles, nozzle adjustments
WARRANTIES AND ADVICE ON THE CORRECT USE AND STORAGE OF SUNGLASSES
1. The glasses of your sunglasses comply with the high standards of the European Directive EN 1836 (Europe), ANSI Z80.3-2001 (USA) and AS 1067-2003 (Australia) and the Personal Protective Equipment Directive 89 / 686 / EEC
2. Your sunglasses provide 100% UV protection for your eyes.
3. Sunglasses are only suitable for daylight use and are not suitable for night driving or under reduced visibility.
4. Do not look directly at the sun with sunglasses, even though they have 100% UV protection.
5. The sunglasses are not designed to protect the eyes from sources of artificial light, for example in a solarium.
6. Your sunglasses are not intended to protect your eyes from dangerous mechanical effects
7. Put your glasses properly in front of your eyes, making the handles well lying on your ears.
8. To extend the life of your glasses, always put and remove them by holding the handles with both hands and not with one. Otherwise, you risk breaking one or both handles. If one of your hands is occupied, grab the frame for the sprockets that surround the glass and carefully pull forward.
9. Clean the glasses of your sunglasses only with damp cloths designed for this purpose. Avoid excessive friction with dry cloths, the dust adhering to them acts as an abrasive, and so unintentionally you will scratch the glass cover.
10. In case of heavily soiled glasses, wash with lukewarm water and liquid soap to wash the rough abrasive particles adhering to the glass. Then dry it gently with a soft cloth without rubbing dynamically. Avoid excessive wetting of your glasses, as water can damage the metal parts of the frame.
11. Do not make adjustments and repairs to the frames and glasses yourself, instead turn to your optician.
12. Keep your sunglasses and glasses away from direct contact with perfume, alcohol, paints, varnishes, adhesives, solvents, etc.
13. Keep your glasses always in a pouch and away from hard and abrasive materials!
14. Do not leave your glasses in hot places or near heat-emitting devices.
15. Do not go with your glasses in the sauna
16. Do not go with your glasses at the sea and in pools
17. Do not put your glasses on the head like a diadem, this can seriously distort your frame and scratch the glass.
18. If you are using a tie for your sunglasses, make sure they do not come in contact with buttons, zippers, necklaces, or decorations on your clothes before dropping them off your neck.
19. Do not pass on your sunglasses to others. Your glasses are your individual protection!
20. Your sunglasses have a 2 year warranty for manufacturing defects and are subject to free repair, correction or replacement in the case of detached pieces, due to weak solder, peeled off covers, fallen nozzles, fallen screws, without visible traces of mechanically induced damage.
No claims shall be made for any visible signs of mechanical damage, improper use, fracture, scratching, frayage, bending of frame, and attempting corrections and repairs not made in the optics from which the glasses were purchased, improper cleaning and storage and after expiry of the legal warranty period.
Permeability
Filter categories according to EN ISO12312-1

Description

Standart

Usage

3% – 8%

4

Very dark glass with special purpose – greatly reduces light transmission

ISO 7000-2951

Very high protection from sunshine – for example in the sea, in a snowy environment, high mountains or deserts, etc.

WARNING! NOT SUITABLE FOR DRIVING AND ROAD USE

8% – 18%

3

Glasses for general use

ISO 7000-2950

High protection from the sun

18% – 43%

2

Glasses for general use

ISO 7000-2949

Limited protection from the sun

43% – 80%

1

Slightly darkened sun glasses

ISO 7000-2948

Limited protection from the sun

80% – 100%

0

Barely darkened sun glasses

ISO 7000-5955

Very limited protection from the sun
And don't forget your sunglasses when you go on a holiday!